Reviews
Descriptions:
Intérpretes:
Rita Hayworth, Stewart Granger, Charles Laughton, Judith Anderson, Cedric Hardwicke, Alan Badel.
Género: Drama / Biblia / Cine épico
Año: 1953
Dirección: William Dieterle
Sinopsis
Salomé es enviada a Galilea para vivir con su impopular padrastro el Rey Herodes, comienza un romance con Claudiso discípulo en secreto de Juan Bautista. Para salvarle, Salomé bailará ante Heredes la danza de los Siete Velos.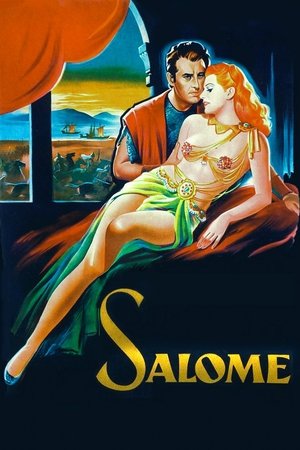 Salome
In the reign of emperor Tiberius, Gallilean prophet John the Baptist preaches against King Herod and Queen Herodias. The latter wants John dead, but Herod fears to harm him due to a prophecy. Enter beautiful Princess Salome, Herod's long-absent stepdaughter. Herodias sees the king's dawning lust for Salome as her means of bending the king to her will. But Salome and her lover Claudius are (contrary to Scripture) nearing conversion to the new religion. And the famous climactic dance turns out to have unexpected implications...

Rita Hayworth
Charles Laughton

Stewart Granger
Judith Anderson

Alan Badel

Cedric Hardwicke
Basil Sydney
Maurice Schwartz
Arnold Moss
Karl 'Killer' Davis

Jean Louis
George Duning

Rita Hayworth
Viola Lawrence

William Dieterle
Buddy Adler